Autumn is my favorite time of the year.  I was even born on the first day of autumn!  I put together some wonderful autumn inspiration boards on the Art Jewelry Elements blog today.  You might want to check them out.
I'm going to be doing an online trunk show on October 18th and 19th.  I'll be posting more about that soon.  But you should know that I'm busy making some cool autumn themed items to offer on trunk show.  In the meantime, I'll highlight some of the fall items that are already in my shop.
These earrings combine the most beautiful, flawless smoky quartz and faceted carnelian with gorgeous lampwork glass leaves from Havana Beads.  Love these!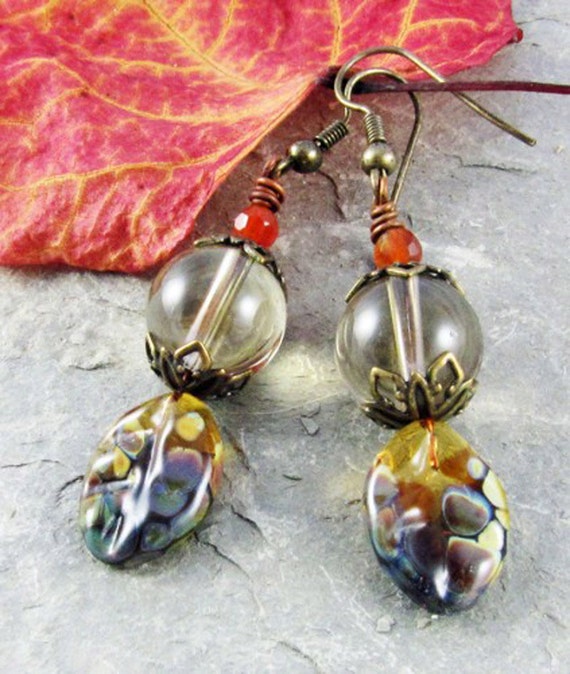 Since I love autumn colors so much, I have a lot of jewelry in those wonderful oranges, golds, reds and browns.  When you click on the photo, it will take you to the listing in my shop.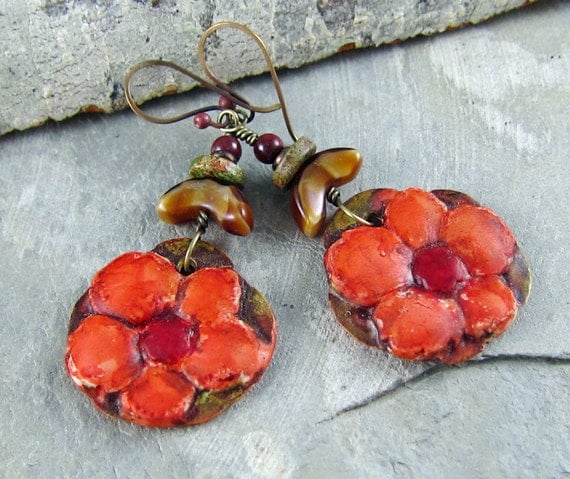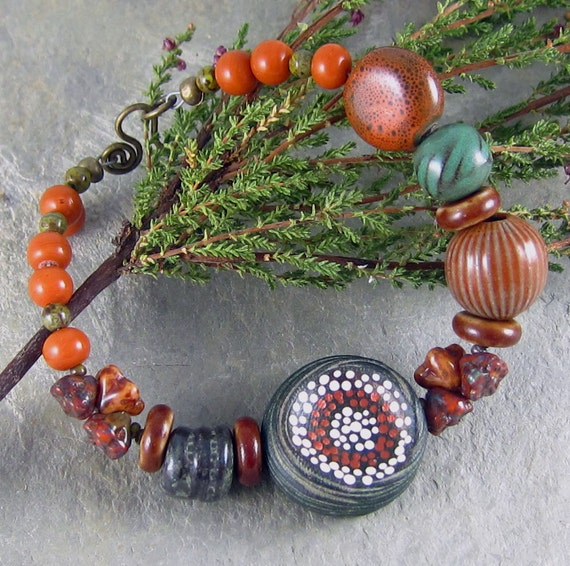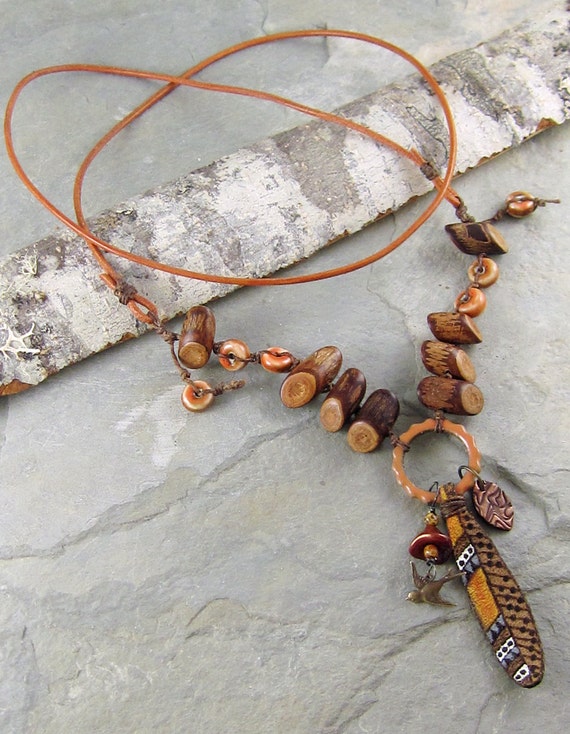 Here are a couple of flower pendants in autumn colors, for you jewelry designers out there.  We have fall dahlias blooming in this color in our front yard right now.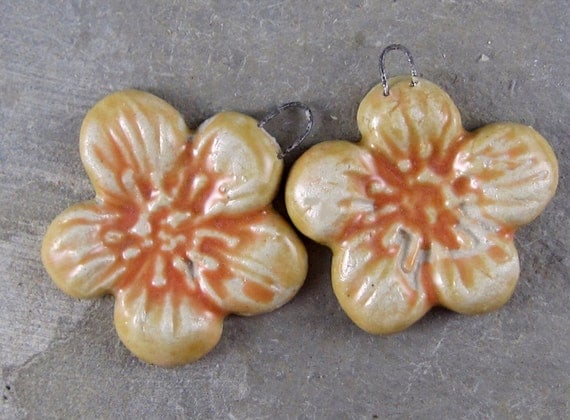 I hope you are enjoying sunny, golden autumn days.  Go outside and play in the leaves!
I am always delighted to read your comments!   Hope to hear from you.
-Linda