Art Jewelry Earring Challenge Reveal
Its time for another Art Jewelry Elements Earring Challenge Reveal.  Participants have challenged themselves to make a pair of earrings every week.  All of our earrings include art beads or components.  Here are my new creations from the past 2 weeks.
Big, Bold and Sassy Earrings
I only got one pair of earrings made this week.  I'll try to catch up by the next earring reveal.  I paired some cool patinated copper beads from Miss Fickle Media with some spiky dangles by Off Center Productions.  The patina on the beads looks like it was splashed on, creating a rustic effect that goes well with the spikes.  These puppies are 3 inches long and really make a statement.  Fun to wear!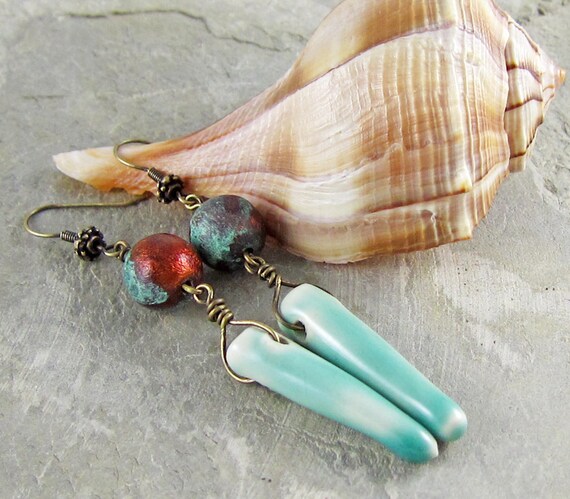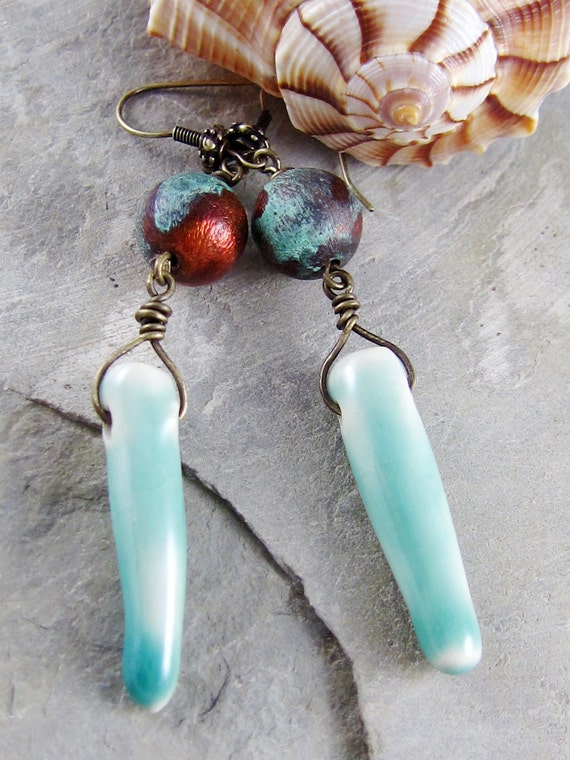 Want to see more gorgeous earrings?  Head on over to Art Jewelry Elements  for links to the other Earring Reveal blog posts!  We  also have an AJE Earring Challenge Board on Pinterest.
I am always delighted to read your comments!   Hope to hear from you.
Linda